---
---
---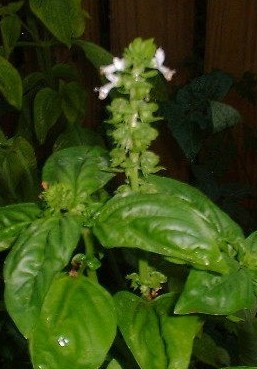 Basil is bound to Jupiter and Fire. It is an herb thought to offer protection, purification, love, prosperity and wealth.

The Italians have believed for years that Basil is the herb of love. It is said that if a woman puts a pot of basil outside her room, she is ready to receive her suitor. Burn crushed, dried basil while you announce your desire.

It is said that if you want to prosper in business, place basil near the doorway to the business or in the cash register, and the business will come to you.

For protection and purification of home and family, place Basil in all four corners of the house, and replace every month or so.
Custom Search
---
---
These pages are excerpted from our sister site, Gardens Ablaze. For more information on cultivation, medicinal, and culinary uses, please see the Gardens Ablaze Herb Section
Herb Profiles

---