---
---
---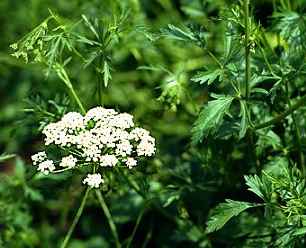 Anise, and Star Anise (in magic, Star Anise is preferred), have been attributed the magical properties of protection, youth, and purification. The plant is bound to Jupiter and Air.

It is said that if you put Anise cuttings near your bed or inside your pillowcase, it will ward off bad dreams and nightmares, and if you hang it from your bedpost, it will restore lost youth.

Drink one cup of Anise tea per day for psychic and spiritual development.

Anise seed can be combined with Bay leaves in a sachet for a purifying bath.

Burn dried Anise seed for protection and meditation rituals.
Custom Search
---
---
These pages are excerpted from our sister site, Gardens Ablaze. For more information on cultivation, medicinal, and culinary uses, please see the Gardens Ablaze Herb Section.

Herb Profiles

---