---
---
---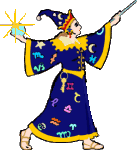 Using pre-made incantations and spells can work in some situations, but if you really want to unleash your own magickal powers, learning how to write your own incantations is an absolute must.  In basic terms, the difference between an incantation and a spell is that the incantation involves  the actual words used within a spell.  The spell itself is the whole of the ritual, with the incantation being only the spoken part.  There may be candles, crystals, herbs and many other items used within the spell, but the incantation is the glue that binds the spell and sends it into the universe, and as such it is an essential and vital ingredient  of the spell as a whole.  However, you can certainly do an incantation without an accompanying spell or ritual, and it's entirely possible that it will succeed once you understand the process.  

As we already know, words carry considerable power, even in day-to-day living.  Many of us have been changed forever by offhand comments made by other people.  There is a theory that the universe resonates with every word ever spoken, and that carefully crafted words sent into the universe under controlled conditions such as spell casting can indeed change our reality.  Caution should always be used, however, because as humans we often wish for things that in the end do not benefit us at all. 

Our language is a conglomeration of many different languages of the past, even ancient languages widely considered sacred.   As such, it is of utmost importance that you choose your words very carefully when composing an incantation to suit your purposes.  The sound that resonates out of your mouth when speaking the words is important, as is the symmetry of the incantation as a whole.   Be careful when choosing words because many words have similar sounds but entirely different meanings.  Think carefully about what you are really asking for, and then choose appropriate words with meanings that convey exactly that with no room for error.  This cannot be stressed enough.  Think of the internet - if you type a web address that is misspelled it will send you a blank page or the wrong website.  In that vein, there's no room for even minor errors when writing incantations.  Convey to the universe what you want in no uncertain terms!

As far as the bones of the incantation, in general it should read like a poem or even a rhyme.  Usually not shorter than about 4 lines, incantations can go upwards as far as needed.  However,  short and concise is always best.  Take the time to decide what you want and how to express it best, and then reduce it to as few choice words as possible.  If you can make the words rhyme at the end of each line, all the better, but either way, strive for a free-flowing, meaningful result.  Magickal incantations flow far more easily when chanted or done in sing-song fashion so whatever style you choose, make sure it flows nicely.  You will know when you have a good incantation when it resonates in your very soul.

A word about religion and religious beliefs is in order at this point.  You don't have to be a Wiccan or pagan to believe that there are forces that we are unaware of working in our world.  The very molecules that comprise our reality change and morph constantly in response to actions we take, and this is borne out by molecular science.  If you believe in one God, then obviously you wouldn't include other ancient or mythological gods in your invocations, and you can and should design your invocations to appeal to whatever your core beliefs are. The important thing to remember about Magick and spells and witchcraft is that they are not inherently evil.  It's the INTENT behind the rituals that separates black from white magick.  Magick is simply a tool that we can use to sculpt our realities into desirable results, regardless of our spiritual beliefs. Those who go to church on Sunday know well the importance of rituals - every church has some type of ritual specifically designed to resonate with their particular congregation.  This process of resonance is what holds people with specific religious beliefs for years and even lifetimes.  In essence, the Magickal invocation can be thought of as a well-crafted prayer being sent into the universe. As long as it is pure and heartfelt, there is absolutely nothing inherently scary or at all sacreligious about invoking an incantation or casting a spell. 

Having said that, the next process is choosing words for your incantation.  All words stand for something, and finding the words that are appropriate for your purposes will make or break an incantation. There are basic physical energies that can be drawn upon such as fire, water, air, and earth that are non-threatening and non-denominational religious-wise.  What those particular energies mean to you and how you use them in your incantation is what is meaningful.  Remember, this is YOUR incantation and nobody else's, and if it resonates with you it will resonate true in the universe.  Basically, use words that you find appealing and that convey your purpose in an appealing way.  Find a thesaurus online or buy one, and explore all your wording options carefully if something doesn't ring just right in your incantation.  Once done, you will have an incantation that you feel all the way to your core, and that's when you have it right.  

Once your incantation is written to your satisfaction, situate yourself comfortably and do the incantation in chant or sing-song fashion three times using a combination of notes  that appeal to you.  Do the incantation 3 more times for more power and so on - always in threes.  You should find that your mental state alters as a result of the repeated incantation.  A feeling of peace and contentment should take over.  This is what spell-binding is all about!

Future pages will contain sample spells and incantations, but do experiment on your own with incantations!  You will be rewarded richly no matter what, because in writing incantations, we are forced to look within and verbalize our deepest thoughts and desires.  If you have any great incantations you would like to share, by all means submit and we will publish on these pages - with credit to you, of course!

 
Viagra canada drugs list. Sickness caused by the drug should be treated immediately. If you are unsure about whether to take the pill, contact your doctor. This information is intended to help you make an informed choice about the information contained in this leaflet. Your use of leaflet constitutes acceptance the terms printed on
Viagra 120 Pills 50mg $145 - $1.21 Per pill
this leaflet. For more details call the Family Planning Information Resource Centre (902-492-4999) or visit your local Family Planning Outreach Centre (FPCO). The number of people who have died in the United States this year is up significantly since 2008, when there were 2,775 fatalities, the lowest number since records began
Viagra over the counter los angeles
to be kept, the Centers for Disease Control and Prevention reported this week. In 2008, the number of deaths, including suicides and homicides, were 9,958. This year, there have been 10,912. The CDC said there were 3,951 deaths of babies born in 2013, the most recent year for which full statistics were available. While the increase is statistically significant, Dr. Jonathan Mermin, medical director of the CDC's National Center for Injury Prevention and Control, said it can be misleading to see an increase in deaths one year as a sign of troubling trend. "That increase in suicides is really going to be about 20,000 people, 3.9 times as many," he told reporters Wednesday. said the rise has been driven largely by what he called more "discomfort suicides," the number of people who kill themselves in the course of other health problems. Dr. Mermin said the biggest increase was in deaths from unintentional gunshots - though that number, too, has decreased, falling by 10 percent from 2011 to 2013 alone. Deaths from car crashes also decreased, though by a lesser percentage. While the CDC is not sure why deaths are increasing, Dr. Mermin pointed to several factors. "The biggest thing that we can say is, the people experiencing stress of employment are the ones dying," he said, citing the high cost of living and low employment rates among many parts of the country. A Texas teenager has been found guilty of sexually assaulting a younger friend and was gi